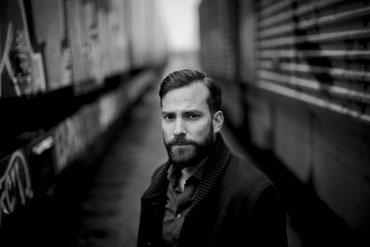 Andrzej Tichý was born in Prague, Czechoslovakia, to a Polish mother and a Czech father. He lives in Sweden since 1981, currently in Malmö.
He has studied Art History, Cultural Studies and Literature at the Universities of Lund and Malmö. He writes reviews and columns in the swedish daily newspaper Sydsvenska Dagbladet, and frequently publishes fiction as well as non-fiction in cultural/literary journals like Pequod, Glänta, Ord & Bild, Kritiker and OEI.
Tichý is a very literary writer, raw and stylistic, with descriptions of alienation and philosophical ideas. Tichý is widely recognized as one of the most important novelists of his generation. He successfully merges depictions of acute social and political issues with a vivid formal awareness.
In 2006, his first novel Six Litres of Air (Sex liter luft) received the prestigious Borås Tidnings Debutant Prize and in 2009 his second novel Fields (Fält) was shortlisted for the Nordic Councils Literary award, as well as the Swedish Radios Novel of the year. He was also awarded with a grant from The Swedish Academy.
His latest novel Eländet (Wretchedness) is a post-political foray into modern day Swedish society.