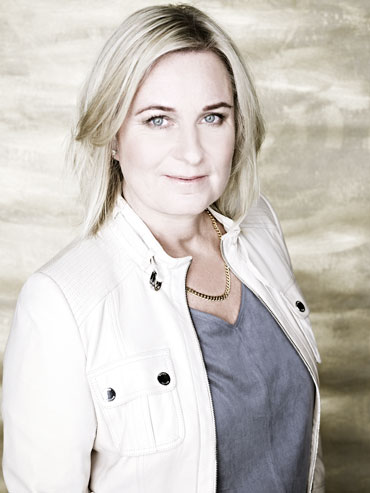 Carin Gerhardsen is a mathematician who made her literary debut over fifteen years ago, thereafter abandoning her writing in favour of a successful IT career. However the writing aspirations never left her and she decided to have one final go – this time with a crime trilogy in mind.
Some years later she sold all three books – titled The Hammarby Series – to Ordfront, Henning Mankell's original publisher. Pepparkakshuset (The Gingerbread House) and Mamma, pappa, barn (Cinderella) and Vyssan lull (Snips and Snails) form the first, second and third part of this thrilling saga filled with taut, suspenseful plots and unexpected twists and turns.
The series has since been followed by Helgonet (The Saint), Gideons ring (Gideon's Ring) and Hennes iskalla ögon (Her Ice Cold Eyes). All of the books have been best sellers in Sweden and other territories.