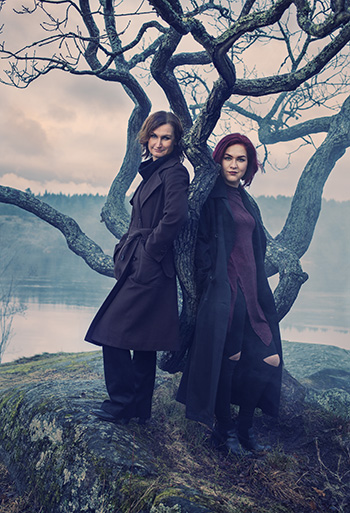 Camilla Sten debuted less than a year ago with her political thriller En annan gryning (A New Dawn). A self-proclaimed feminist, from a very young age, Camilla has been writing stories since she was small. She is also, famously, one of the most important sounding boards for her crime-writing superstar mother.
Viveca Sten made her author debut with crime novel I de lugnaste vatten (Still Waters). It soon became a huge hit with both critics and readers and today the author has sold almost 4 million copies of her books world wide. The Sandhamn Murder Series is published in more than 20 languages and an estimated 50 million viewers around the globe have been following the adventures of Nora and Thomas as they unfold on TV screens.
Together, this unstoppable mother & daughter duo have created an unbearably suspenseful thriller series. In Djupgraven (Child of the Skerries) main protagonist Tuva faces dark secrets and fights evil forces lurking just beneath the surface of the water.