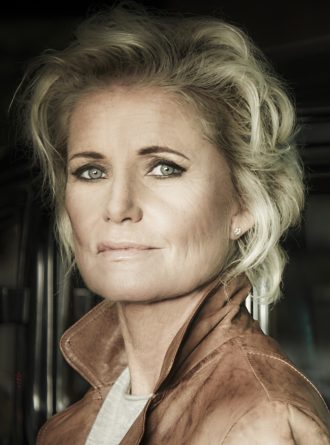 Louise Boije af Gennäs (b. 1961) grew up in Bromma outside of Stockholm and has studied in both Sweden and the United States. She now lives in Stockholm with her husband and two children.
Louise Boije af Gennäs debuted as an author in 1991 with the novel Taking What You Want. Since then another nine novels of hers have been published, among them Stars Without Vertigo, Higher Than All Skies, Blue Choral and People of a Foreign Tribe. Besides her much appreciated authorship she's a well-renowned playwright for both television and theatre. Amon her work we find the long-running  and very popular series The Shipping Line and several of her plays have been put up on the biggest stages in Sweden.
With Ravenswing, the first instalment in the Resistance Trilogy, Louise Boije af Gennäs changes genres and introduces a strong, psychological thriller with societal criticism and connections to global true events. In the Resistance Trilogy Louise Boije af Gennäs portrays one individual's struggle against the powers-that-be. It's a hair-raising game, a manipulation of reality versus imagination where nothing is what it seems – and where the truth can change everything.