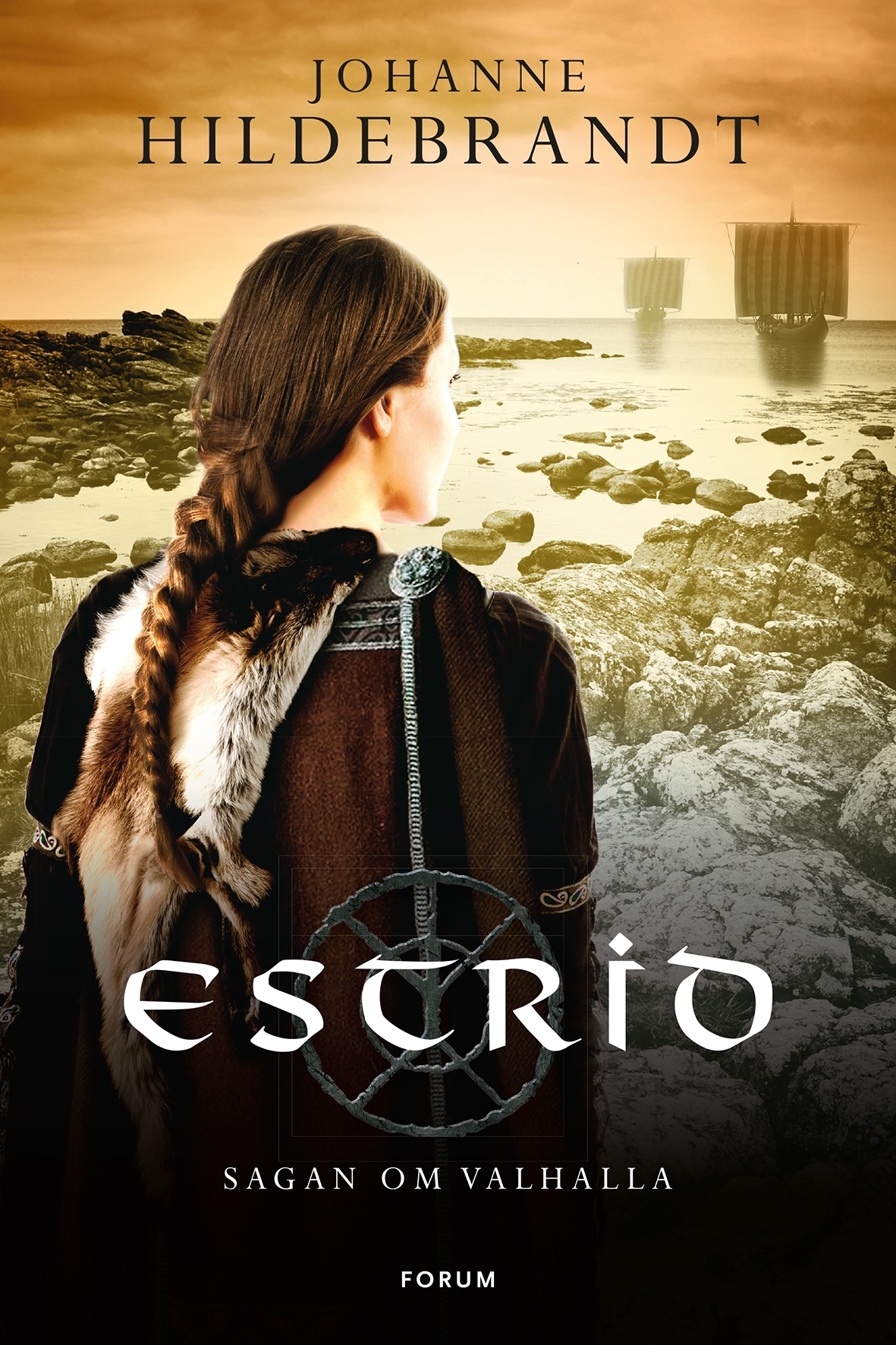 ESTRID – ESTRID
By Johanne Hildebrandt
Two children can save the world from war and chaos, but the fight for their lives and souls is a hard one and they can only survive through the means of power.
Sigrid rules alone in Götaland. As a mother to the future king of Svitjods, she is confident of both her own power as well as the power of the old gods. But an enemy from the past has spun a web of lies. When her daughter Estrid is captured, Sigrid is forced to realize that she cannot even trust her closest allies in order to save her and her children's lives.
When her mother's sworn enemies desecrate Estrid, she tries to take her one life but at the last minute she escapes hoping to get home. On her journey home she meets a man who can help her find out the one thing her mother fears the most but at the same time longs for – the truth about who her father is.
After obtaining a large amount of silver, Svein – king of Denmark –finally manages to leave England – the land he has always wanted to conquer. On his return home he is attacked by Erik Segersäll – king of the Swedes – and he is forced to fight for his crown. The only one that can help him is the woman he hates most of all – Sigrid Storråda.
ABOUT THE BOOK
First published by Bokförlaget Forum, 2016
524 pages
RIGHTS SOLD TO
Brazil, Companhia Editora Nacional
Denmark, Rosinante & Co.
Norway, Aschehoug
Poland, Jaguar
USA (World English), Amazon
REVIEWS
This great saga is based on historical events and despite all cut-off heads and blood gushing, it's hard not to get caught up in this equally likely and unlikely story.
BTJ