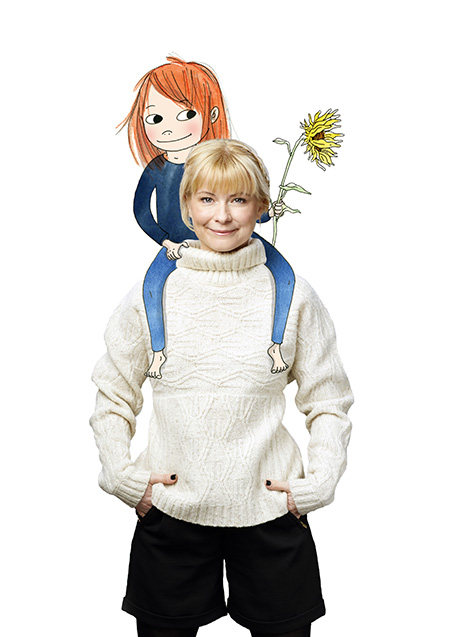 Josefine Sundström grew up in a suburb outside of Stockholm. She was trained at the Royal Swedish Ballet Academy and worked for many years as a classical ballet dancer and dance teacher for young children.
She began working as a TV presenter and reporter for Swedish Television in the late nineties and has since established herself as a both familiar and popular face especially in youth productions.
Her author debut came in 2010 with novel Vinteräpplen (Winter Apples): a book that moved tens of thousands  of readers. In 2012 she published her second novel, Boel & Oscar.
Saga's Stories – Trampolines, Pools & a Missing Tigerpaw is her first foray into children's fiction but this creative author is already writing on new chapters to Saga's world.