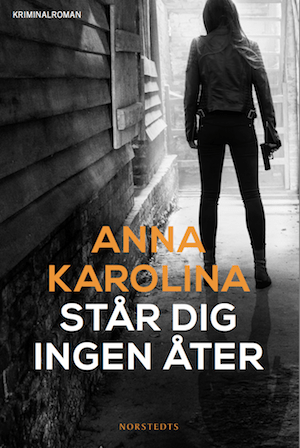 STÅR DIG INGEN ÅTER – NO MORE FISH IN THE SEA
By Anna Karolina
Amanda still works as a police investigator. However, people's opinions on her are divided – is she a hero or was she involved with a criminal? Amanda is now the mother of three year-old twin boys – but who is the father?
Adnan returns to sweden after three years abroad. He's back to make up with his past and clear his name. His plan is to find and infiltrate mob leader Milorad Kraljevic's organization and destroy it from within.
When several cannibalstic murders take place in stock- holm Amanda is put on the case. At each crime scene there is a different murderer, a murderer under the influence of the dreaded cannibal drug. Amanda is convinced the murderers are victims, forced or tricked into taking the drug.
Who is behind the druggings that makes people kill loved family members?
ABOUT THE BOOK
First published by Norstedts, Sweden 2015
400 pages
RIGHTS SOLD TO
Finland, Minerva
Germany, Berlin/Bloomsbury