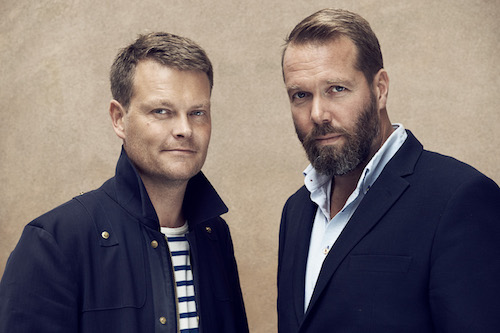 Anna Ekberg is the new pseudonym under which Anders Rønnow Klarlund and Jacob Weinreich have created the unique and fantastic love thriller Den hemmelige kvinde (The Secret Woman). A genre where raw emotions are mixed with psychological suspense in an exciting new combination.
Anders Rønnow Klarlund has previously worked as a filmmaker and scriptwriter. He has made five movies, among them Strings, which was in wide release around the world. In 2009 he made his debut with the novel De hengivne.
Jacob Weinreich lives in Copenhagen with his wife and three children. He has written over 25 children's and young adult books, film scripts, radio dramas, podcasts and novels.
They have previously worked together under the pseudonym A.J. Kazinski and published several best selling novels.